New Jersey Restaurant Equipment for Purchase and Sale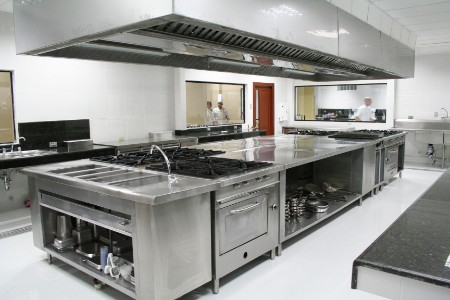 If you have spent any time in the restaurant business, you know the old saying: "Prior preparation prevents poor performance. " Well, that old trope doesn't just pertain to your food, it pertains to how you set your restaurant up with the equipment and furniture it needs to thrive.
For more than ## years, we have been helping restaurateurs all over New Jersey buy and sell the equipment they need to run successful, profitable businesses. We have the largest collection of new and used restaurant equipment for sale in New Jersey and happily buy overstocked or used equipment as well.
Learn About Us
Our team has more than 20 years of combined experience in the restaurant and restaurant sales business and we are passionate about finding the right home for the equipment we house. This business is changing all the time, but we are proud of every meal we help get served.
Take a minute to learn more about how we help restaurants find the equipment they need to succeed.
Restaurant Equipment for Sale
All of our items are either new or in like new condition, most from overstock and liquidation collections. Our inventory includes mixers and processors, kitchen and restaurant furniture, stoves and ovens, freezers and coolers, fryers and grills, pots and pans, and assorted machinery of all kinds.
Take a closer look at the items we offer from some of the top brands in the restaurant and food service business.
Sell Used Restaurant Equipment in NJ
If you have overstocked items or are upgrading your equipment and need to unload kitchen appliances, machinery or furniture, we can help! We buy new and used restaurant equipment from businesses throughout New Jersey and New York.
Get in Touch Now
Your restaurant is your livelihood, so take the time to outfit it with the right equipment for the best price. Contact our team today at 973-241-4955 to buy or sell new and used restaurant equipment in New Jersey.